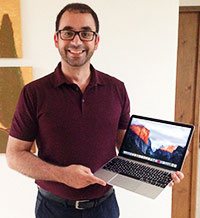 As in previous years, great prizes were again raffled among all participants in the "Broker of the Year 2016" election.
The winners were able to enjoy the following prizes:
1st prize - Mac Book 12"
David Castano Ruano from Gäufelden
(Photo right, ©private)
2nd prize - Apple Watch Sport
Lorenzo Vogl from Egweil (no photo)
Bonus prize: Tesla Weekend
Michael Haap from Tübingen
(Photo below right, ©private)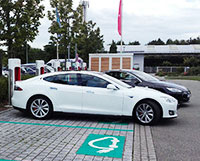 More prices
The almost 100 winners of the Insider Alarm annual and half-year subscriptions were notified directly.
We would like to thank all the participants in the Broker Election 2016 and wish them much fun and success with the prizes.